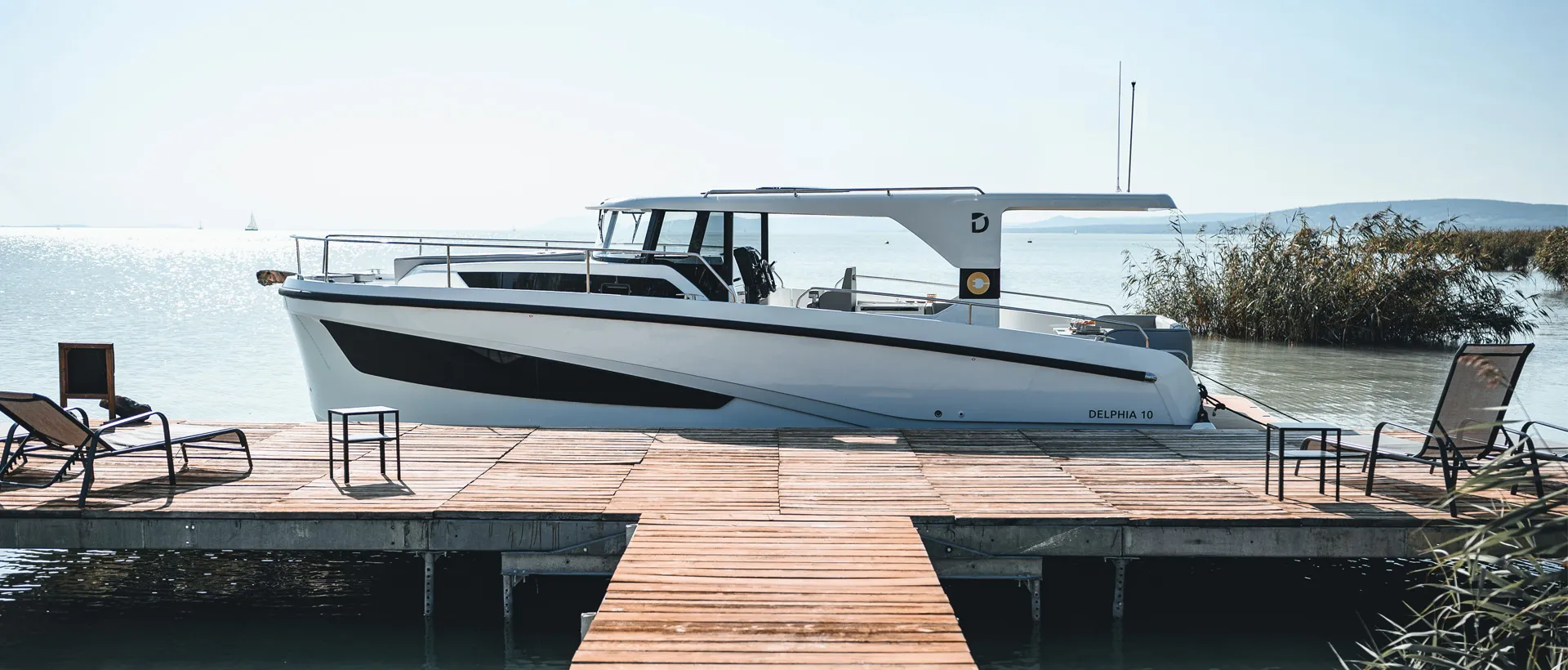 Delphia 10
LoungeTop
Available in electric and diesel versions.
Innovative and functional, the Delphia 10 LoungeTop gives you your very own private island, perfect for catching up with loved ones and reconnecting with nature.
On board, time almost seems to stand still, as you discover instant tranquility. Thanks to optimized circulation and a single-level platform, you can smoothly move around on board with ease, ensuring relaxation and peace with every step. Its external covers provides vast protection while allowing you to stay connected with the natural elements around you.
Available in electric and diesel versions.
Designer : Vripack Yacht Design
Docking in total safety

An optimized hull shape combined with the use of powerful stern and bow thrusters make berthing a safe and simple process.
One-level living

The practical floor surface is completely flat, from the bathing platform to the helm.
Solar energy

Thanks to the photovoltaic system specially designed by Delphia, you can power all of your on-board electrical devices.
Better together

All our seats are in a face-to-face configuration, so you can share unforgettable moments with your guests.
Half open, half closed

A unique and innovative approach to offer the sensation of an open boat with effective protection against any bad weather.
Delphia 10 LoungeTop
Exterior
Total freedom of movement.
The open design of the cockpit creates a warm and inviting space, with 12 seats in a face-to-face configuration. The carefully selected sustainable materials and fabrics create a comforting and tranquil ambiance, giving you your own haven of well-being and peace.
The generous depth of the gangways and the side door add extra security while you're on the move and maneuvering in the port. The electric engine means that you can enjoy peaceful, low-emission cruises, perfect for mindful relaxation on the water.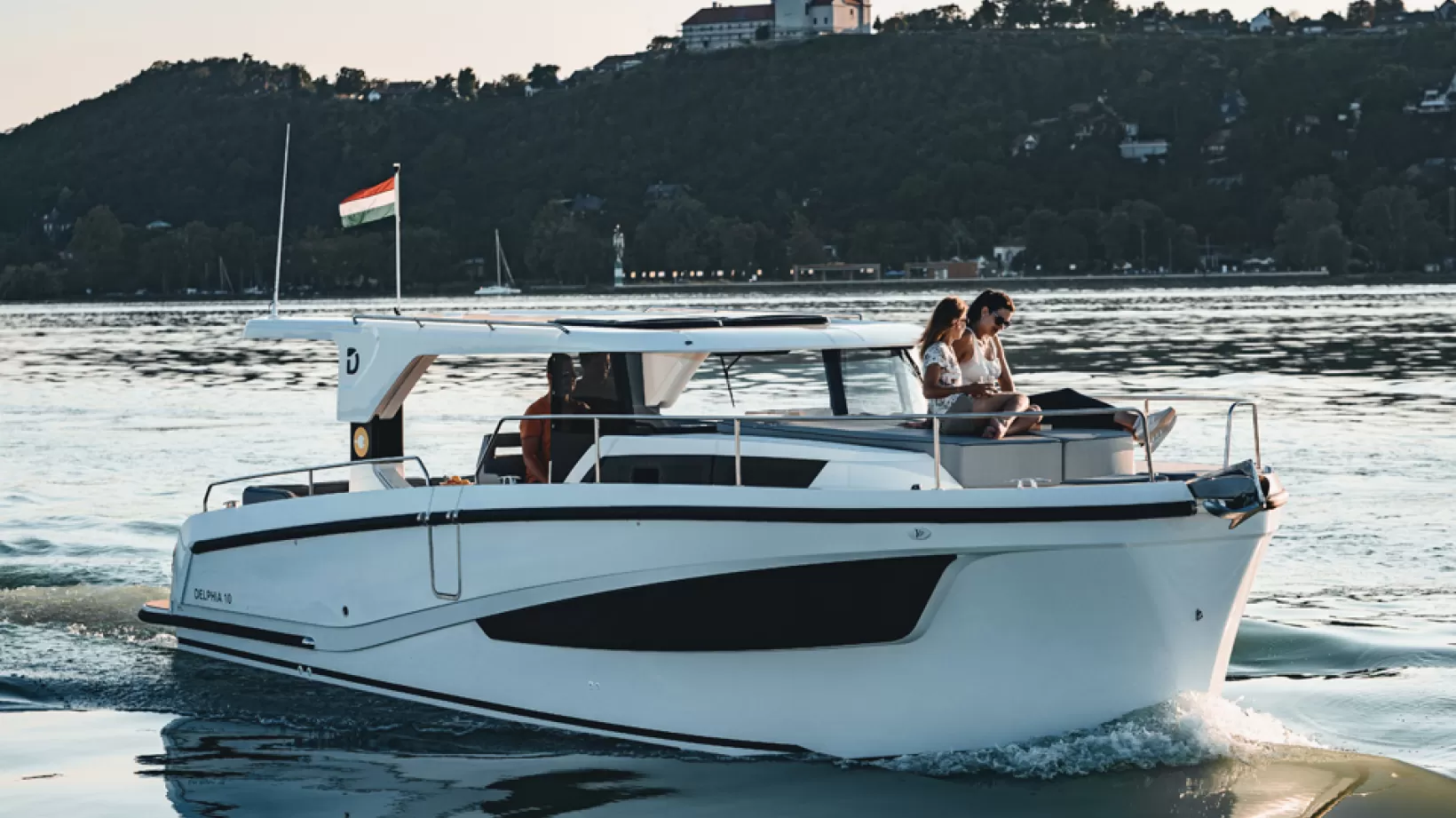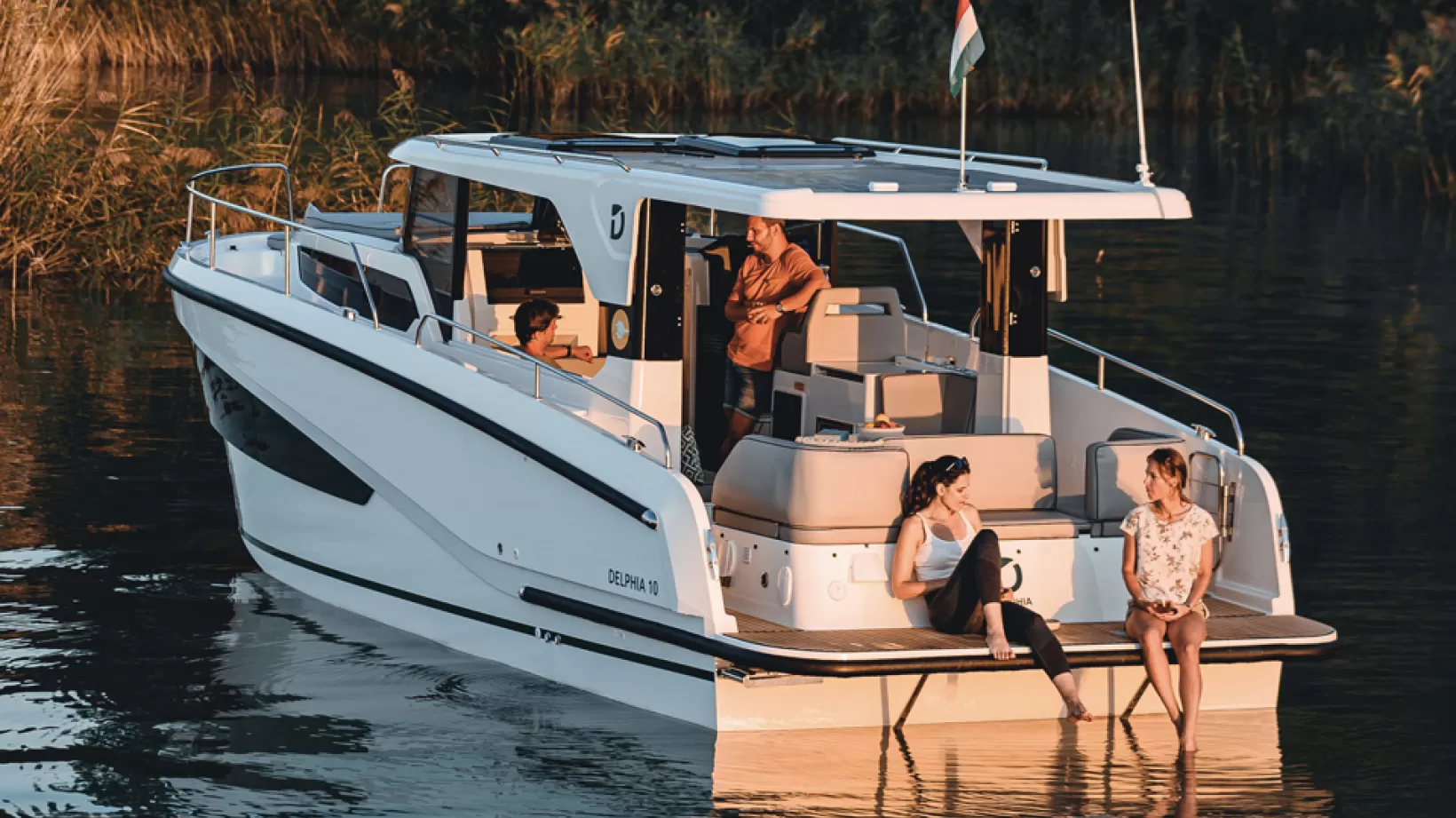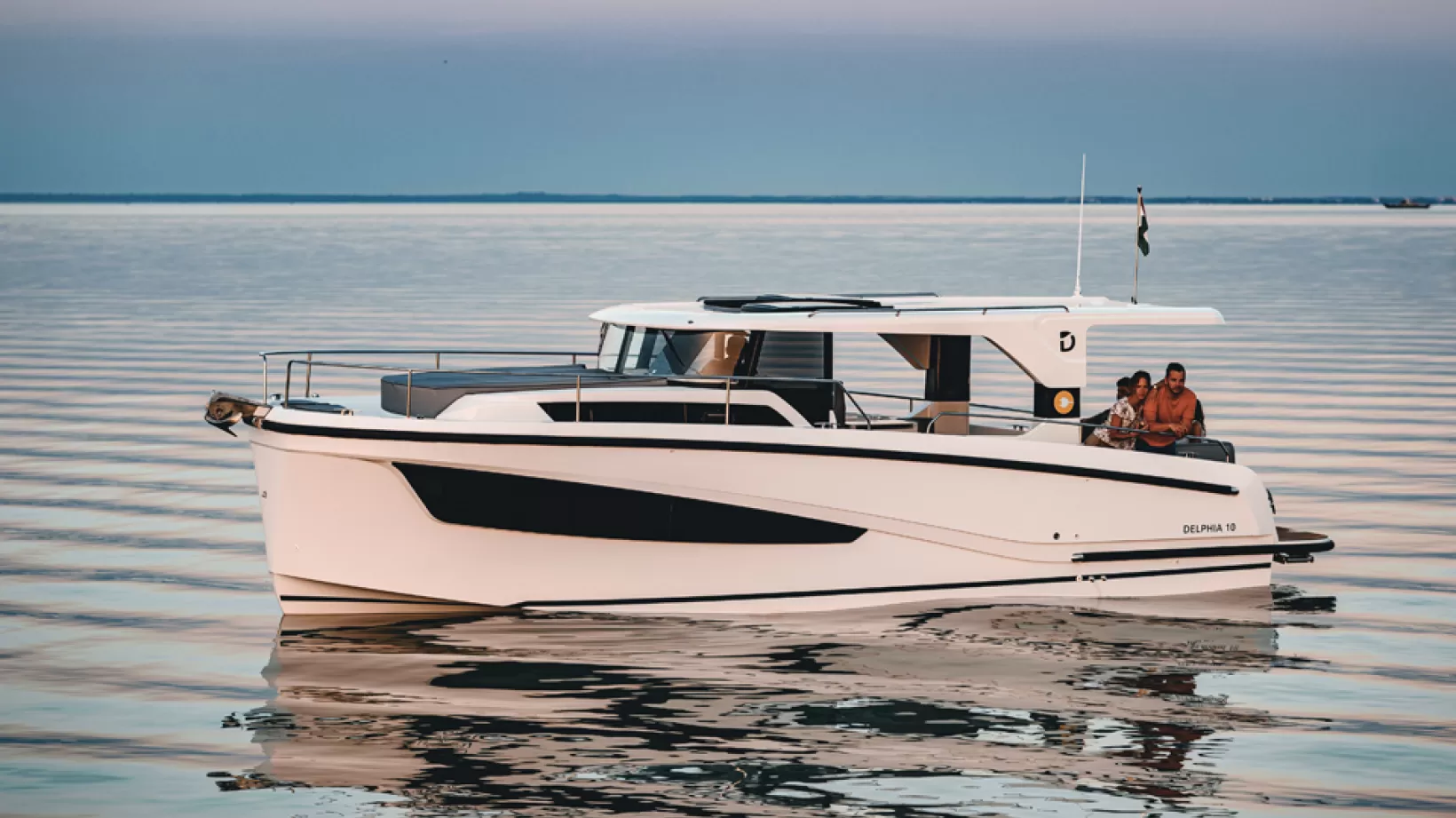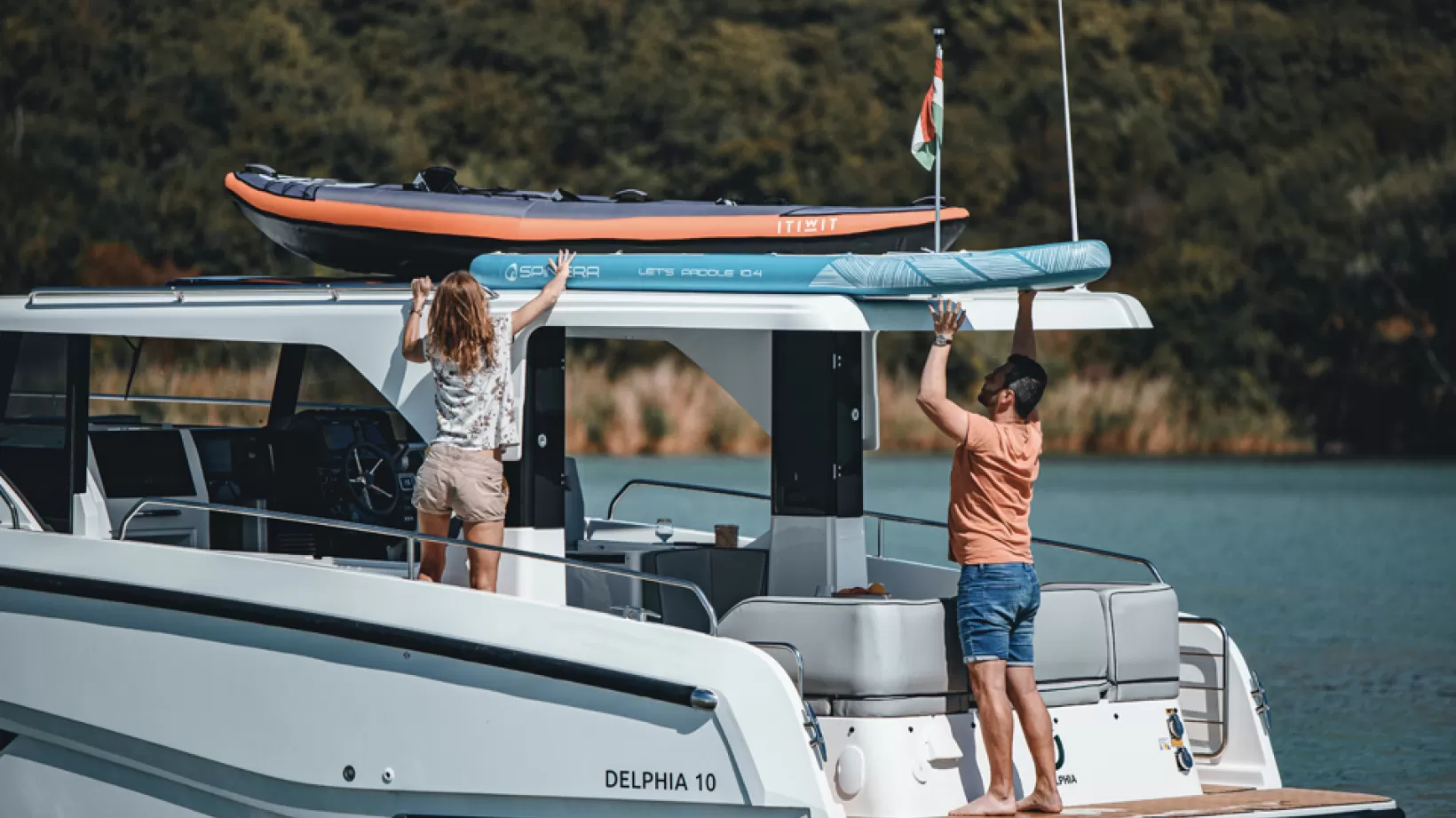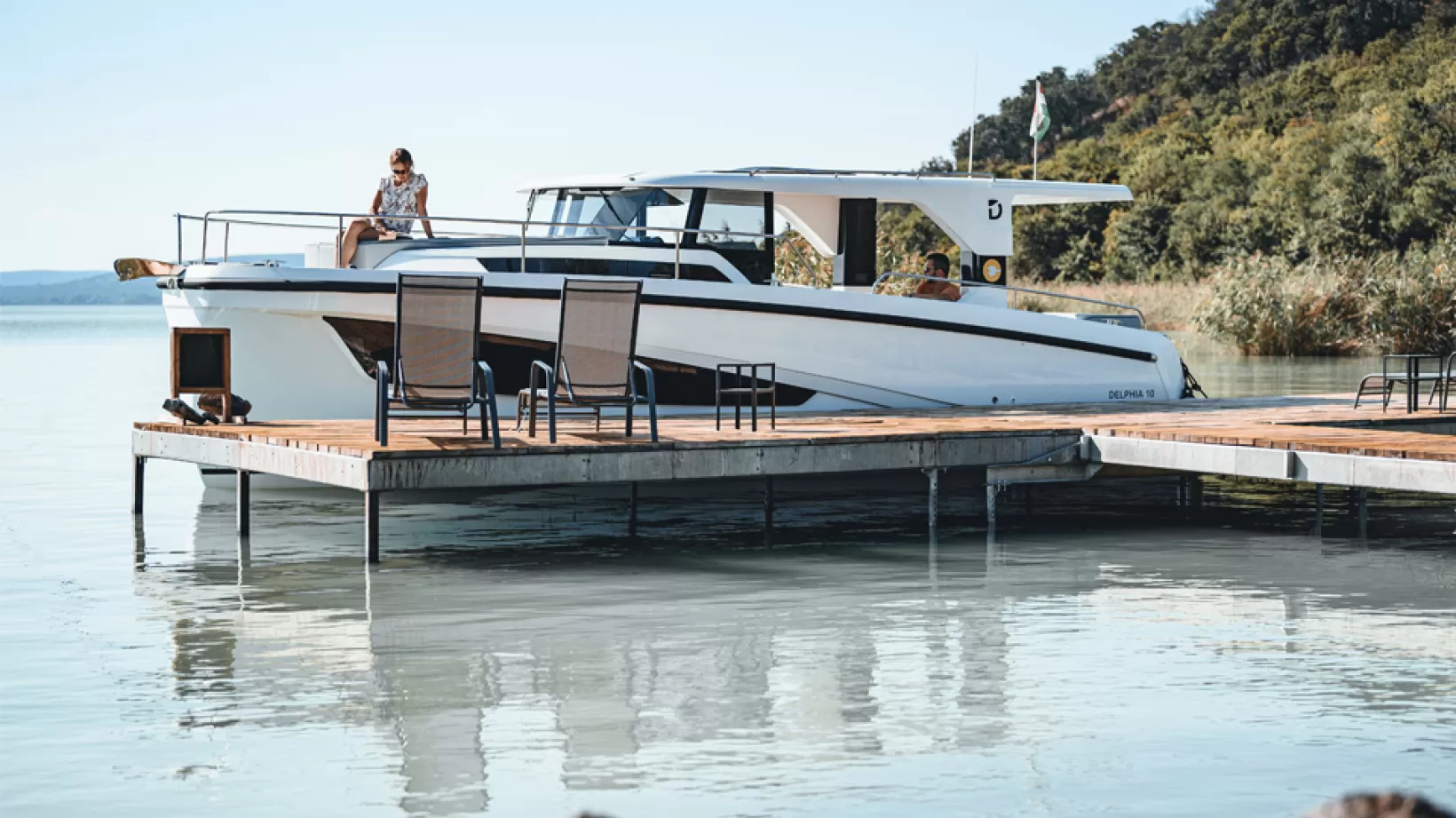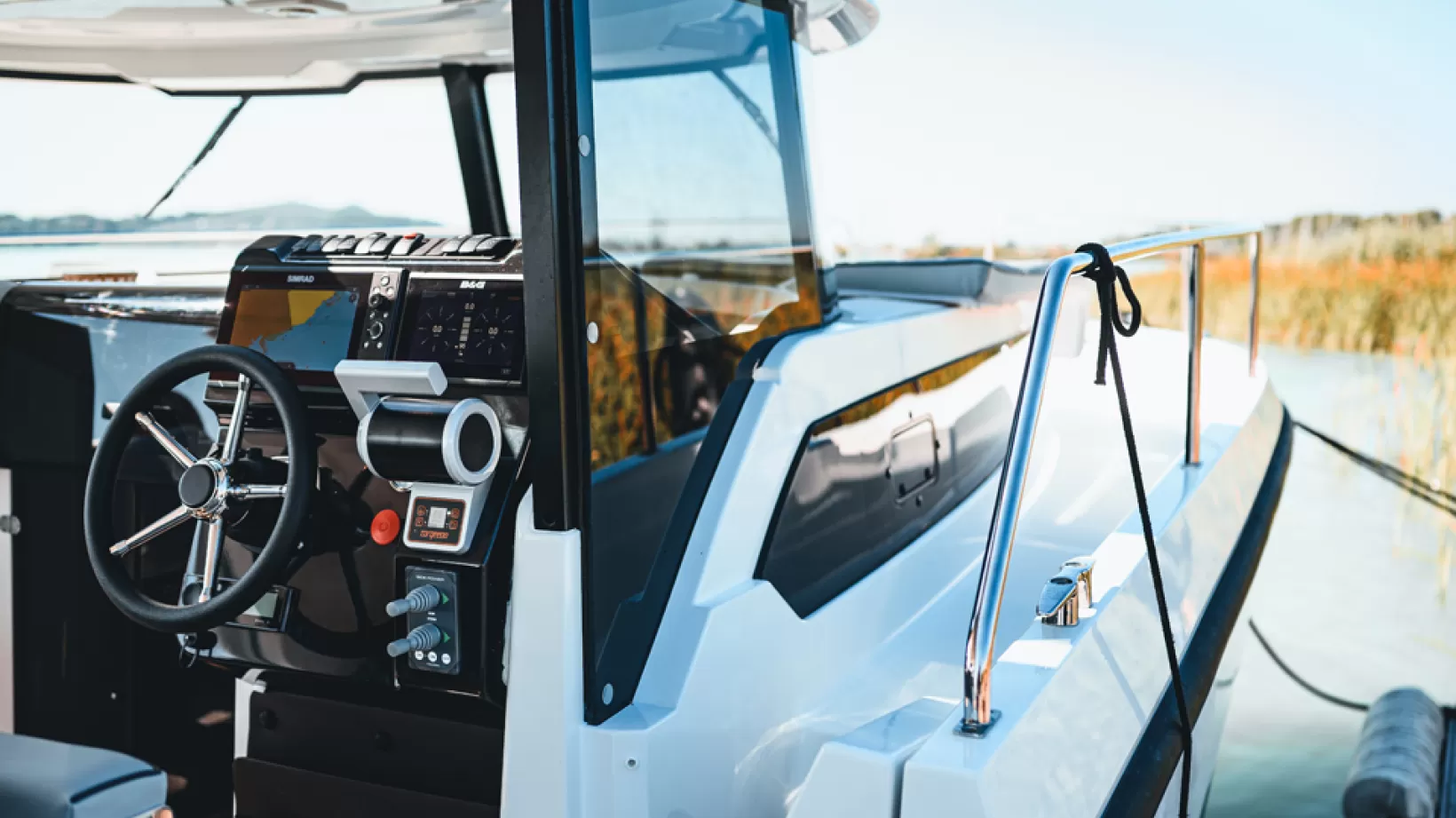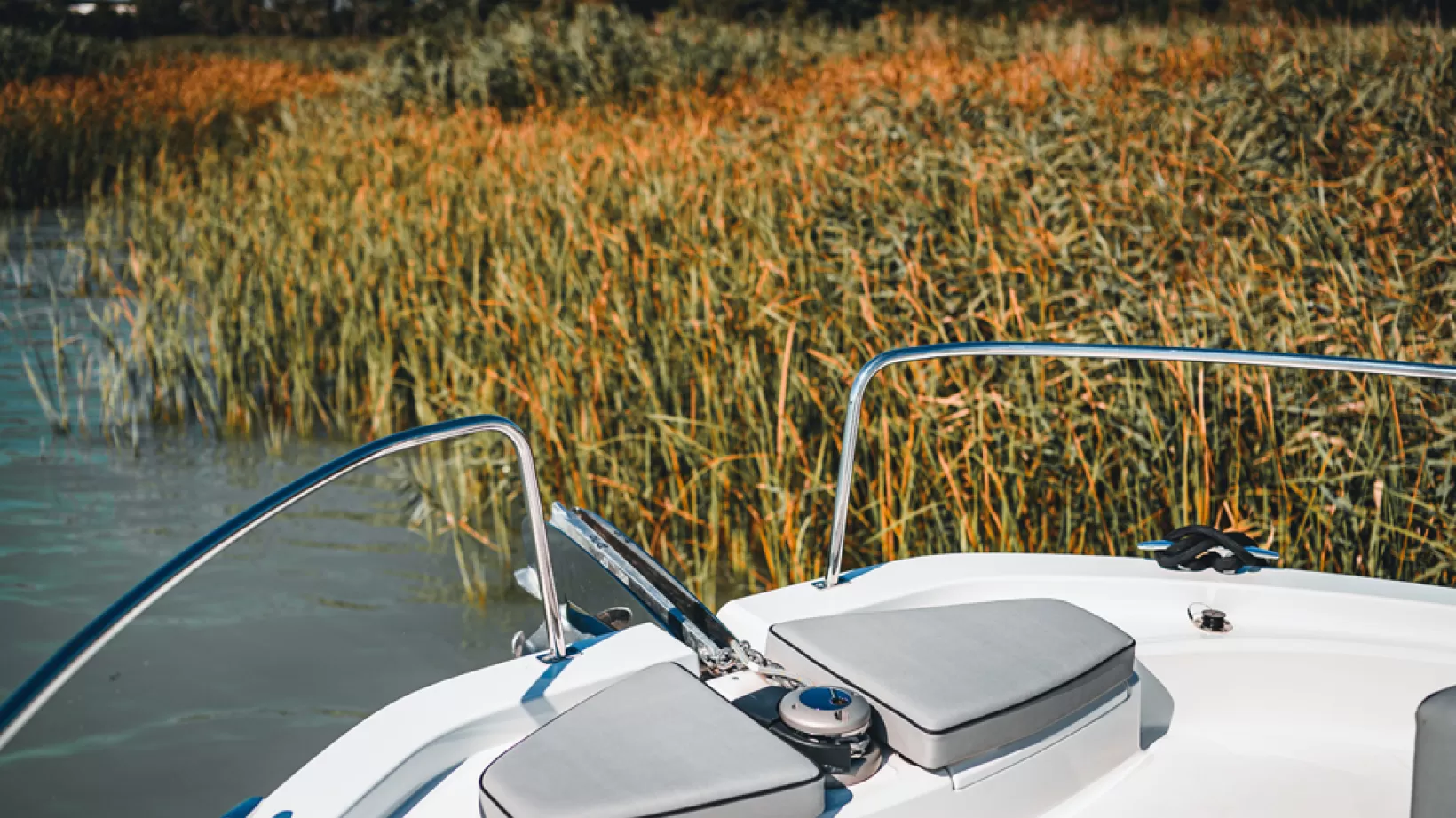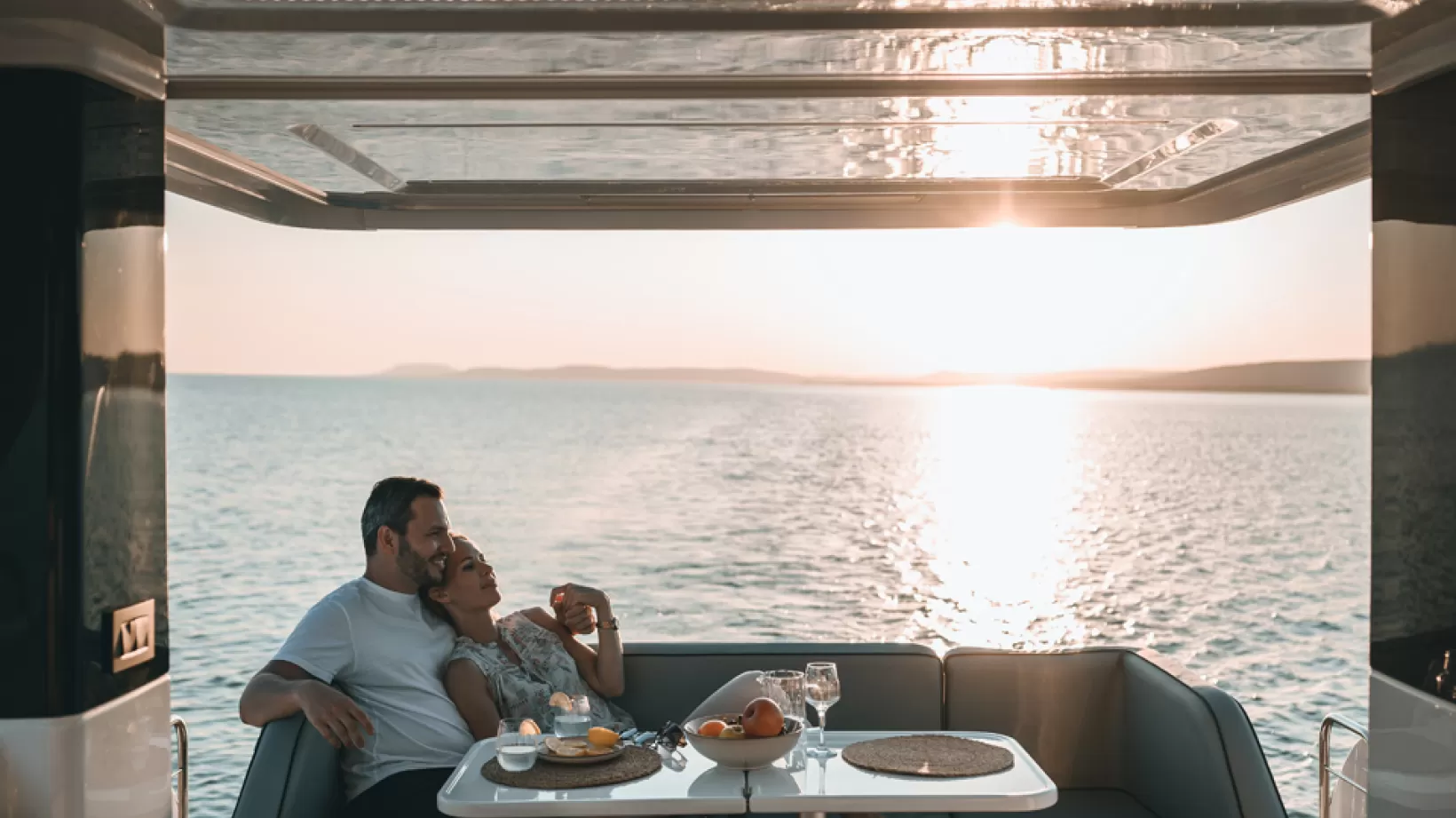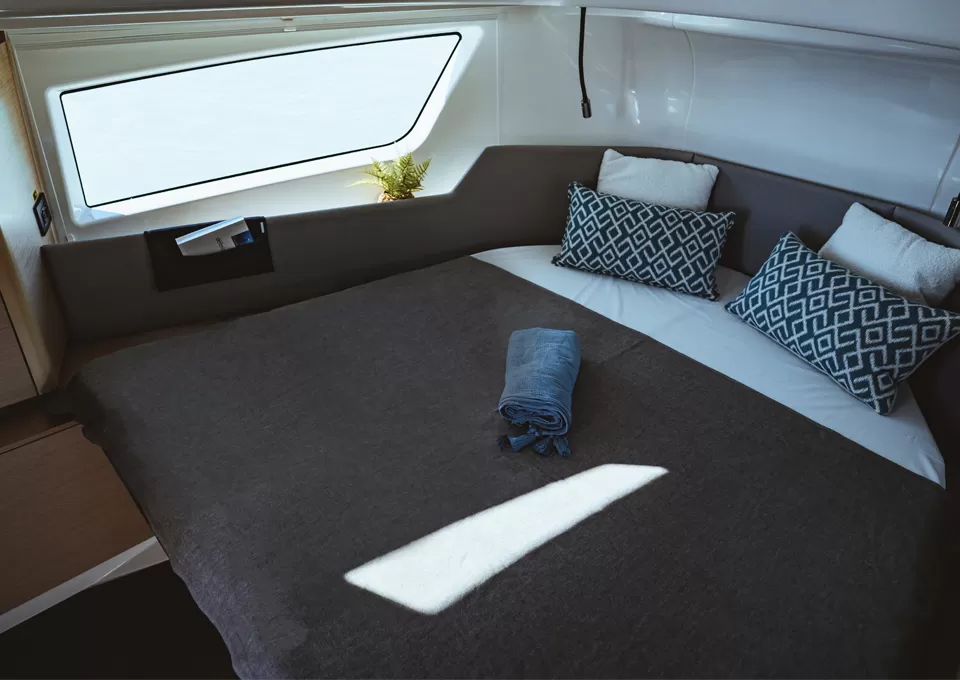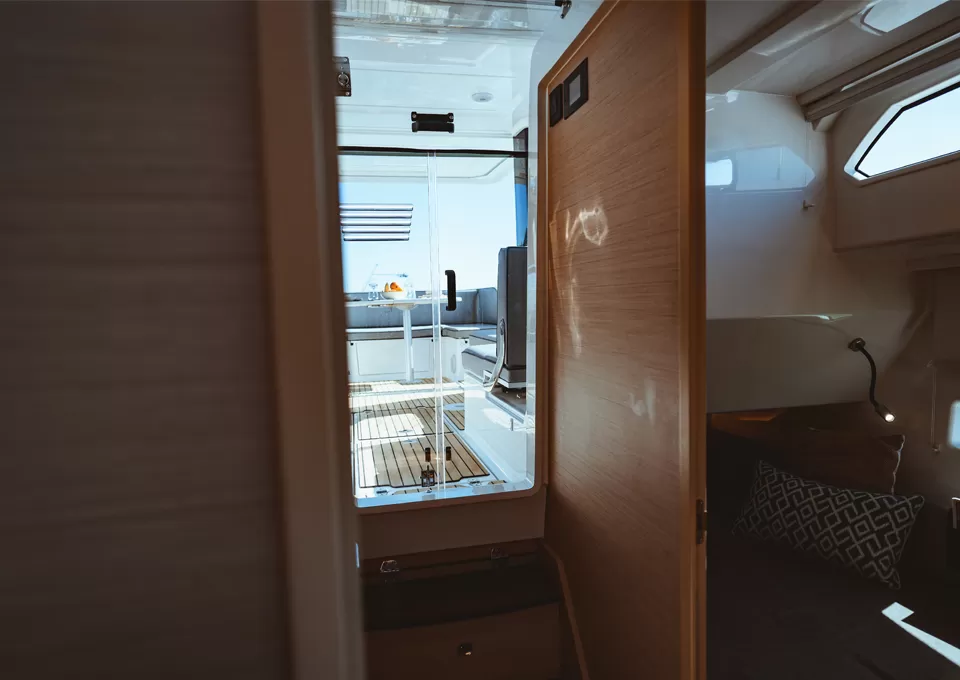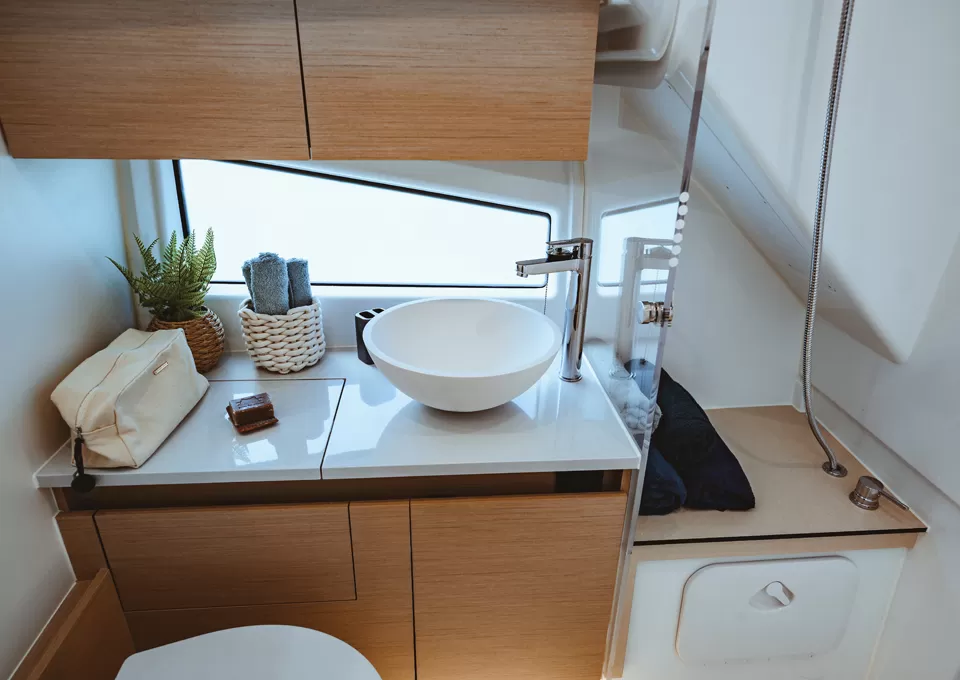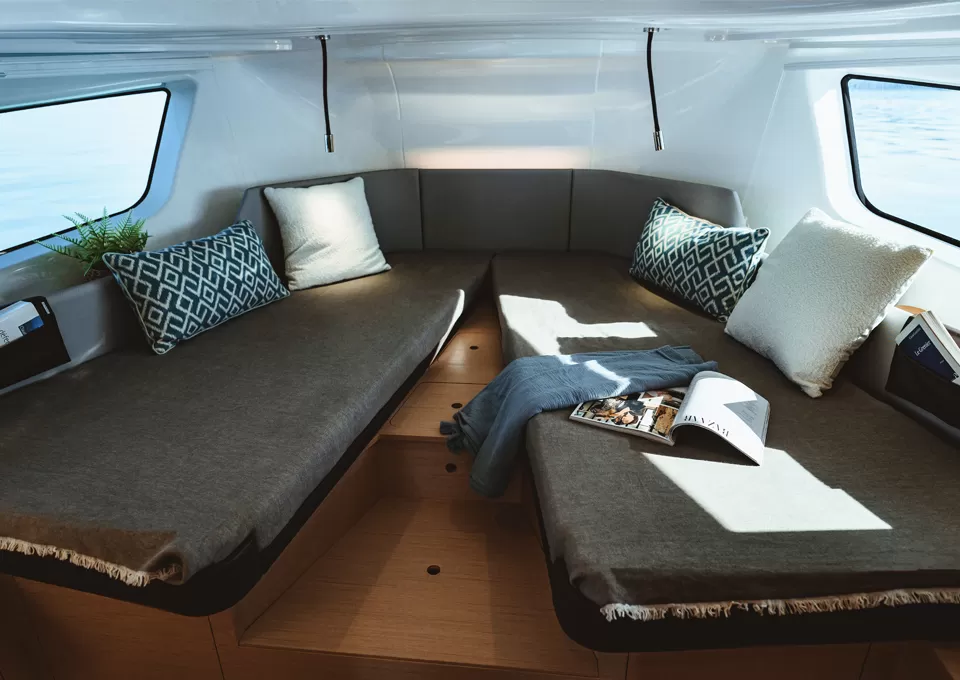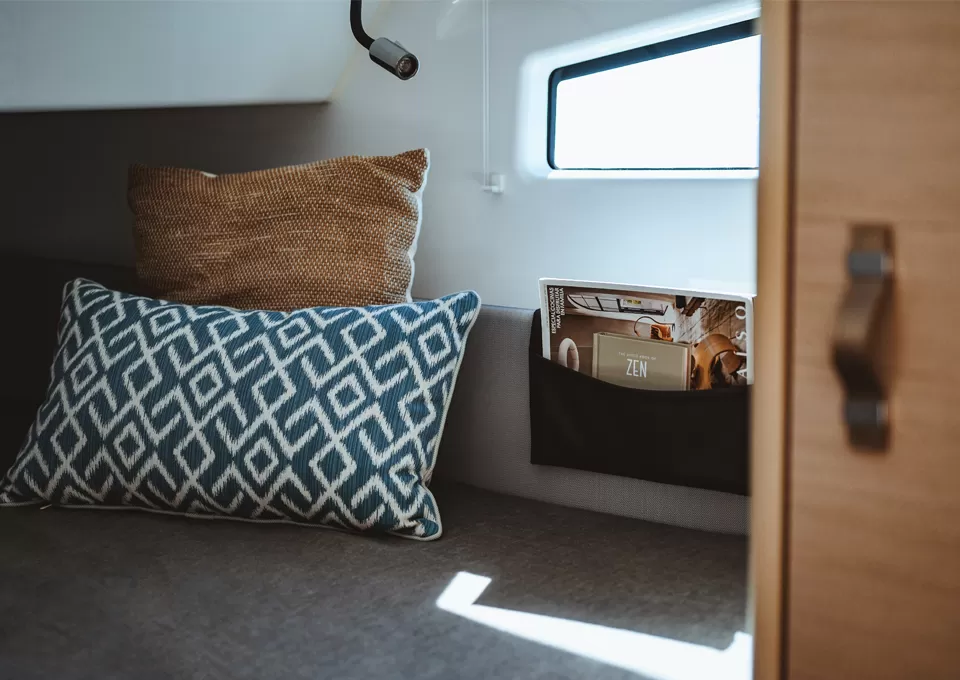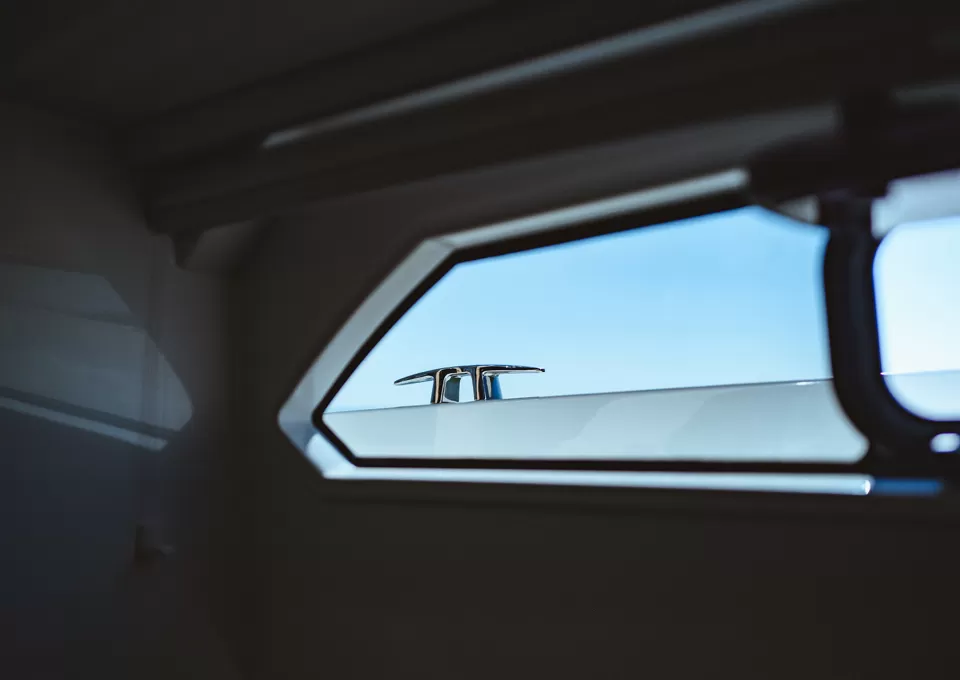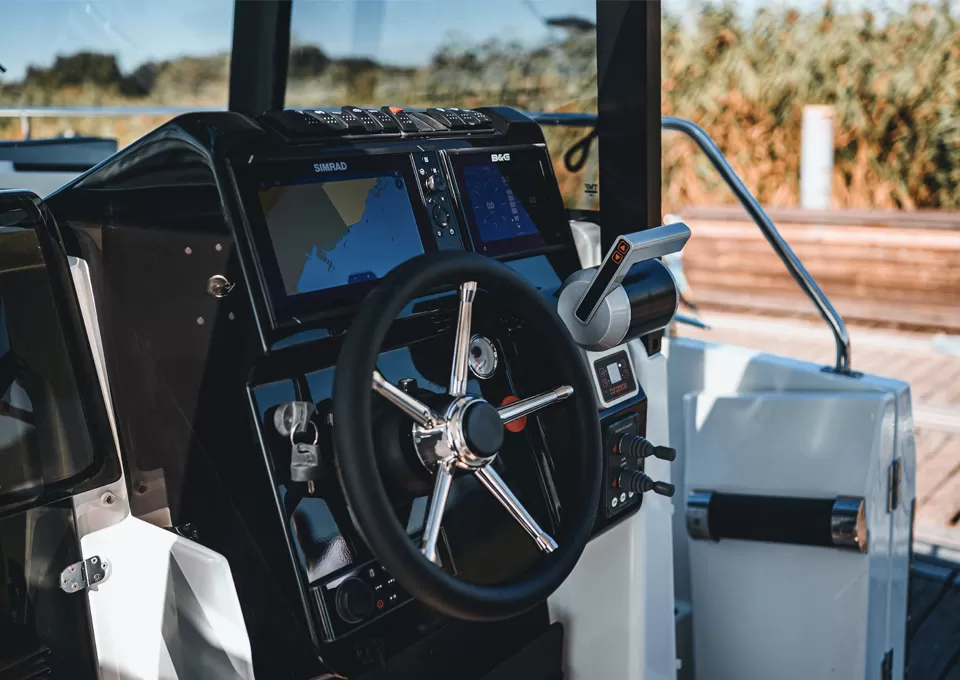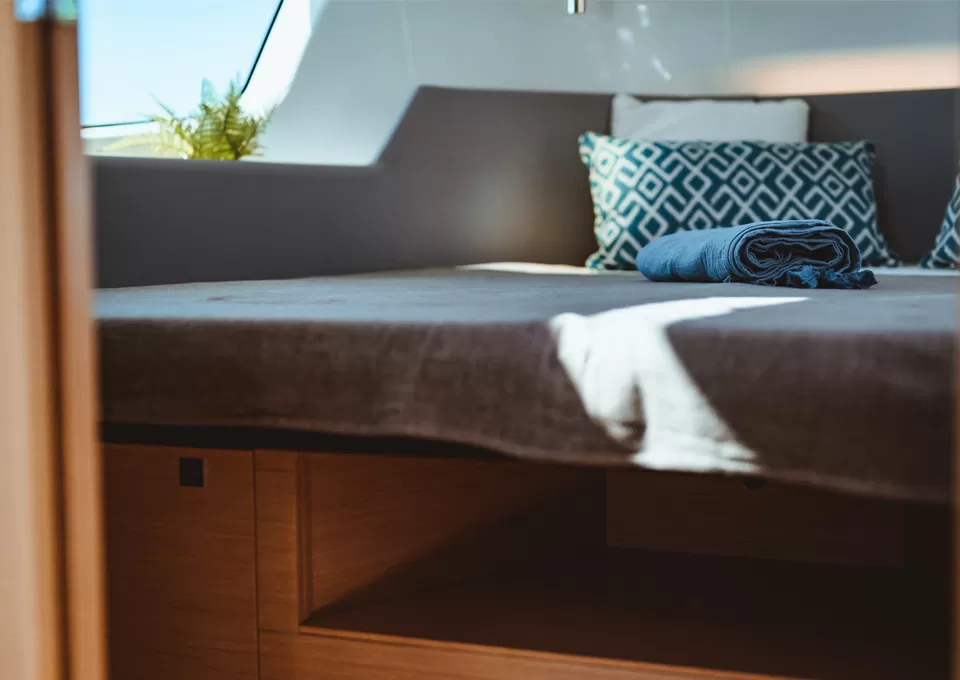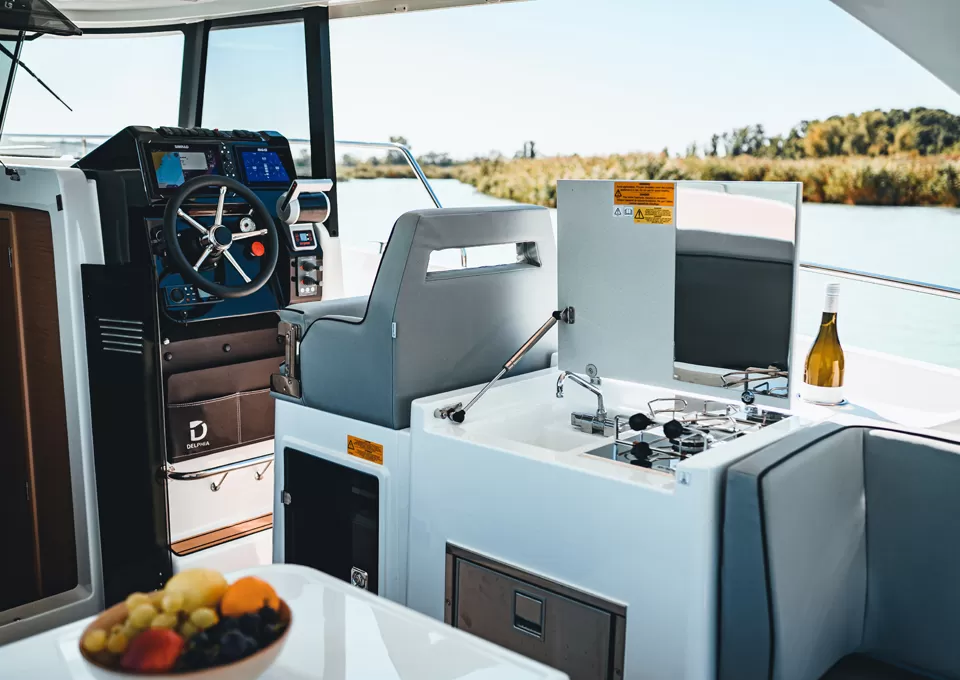 Delphia 10 LoungeTop
Interior
The Delphia 10 LoungeTop embodies the perfect combination of modern design and a functional living space. With a customized interior, along with sustainable materials and fabrics, this model guarantees a comfortable and relaxing setting for your cruises.
Two cabins are bathed in abundant light thanks to their large portholes, and the modern bathroom features a walk-in shower, so you can disconnect and enjoy exceptional comfort after your adventures.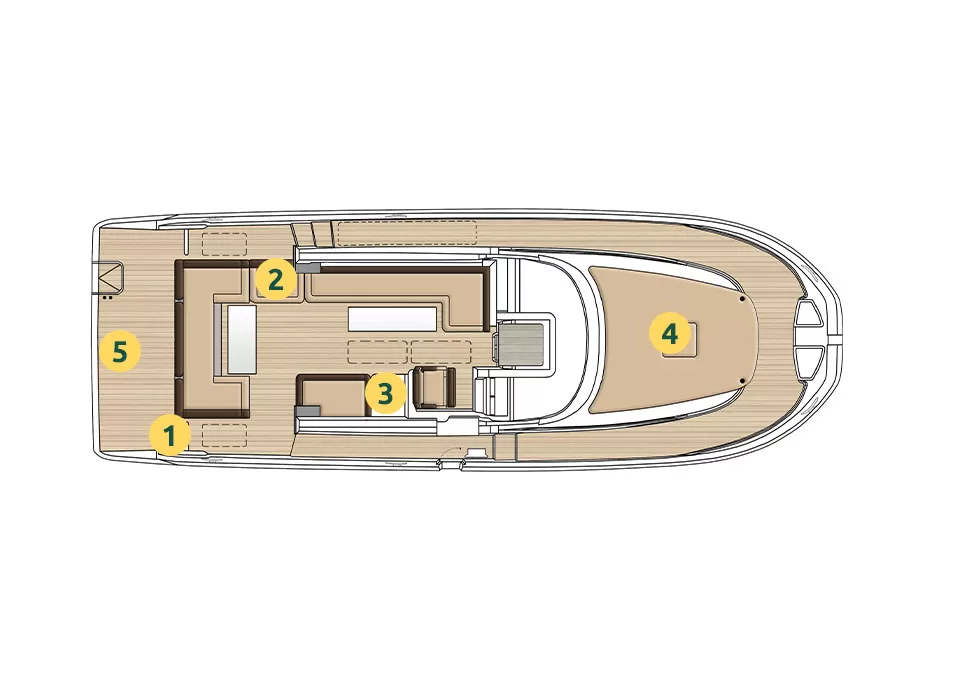 Delphia 10 LoungeTop
Main deck
1. Transom gate
2. Connection seat
3. Wetbar
4. Bow lounge area
5. Bike rack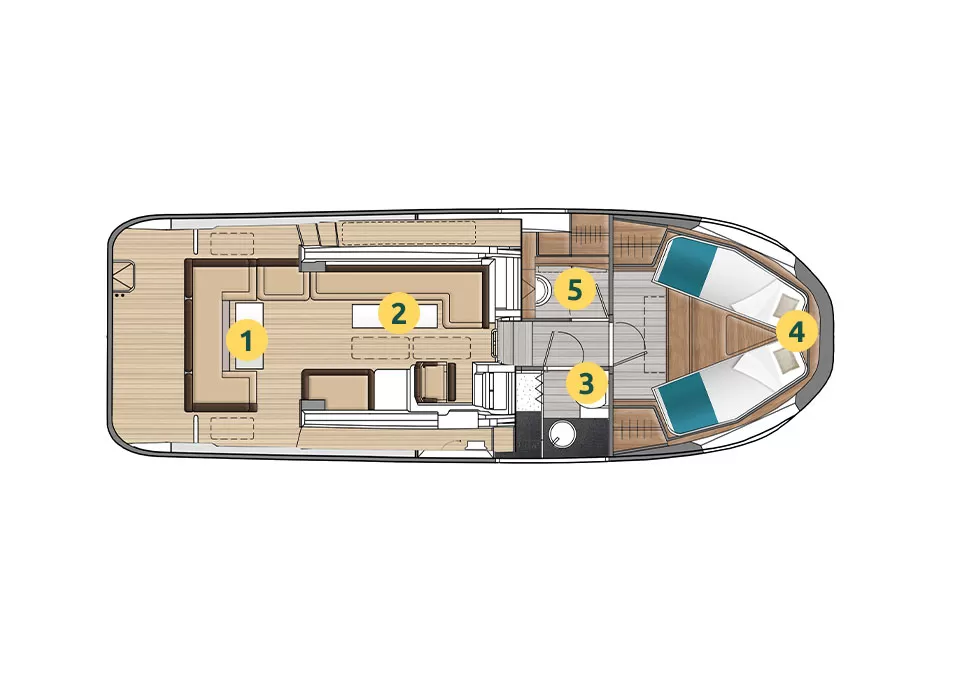 Delphia 10 LoungeTop
1 cabin & 1 bathroom
1. Dining table in cockpit
2. Dining table midships
3. Bathroom with separate shower stall
4. Variable double bed
5. Office/utility room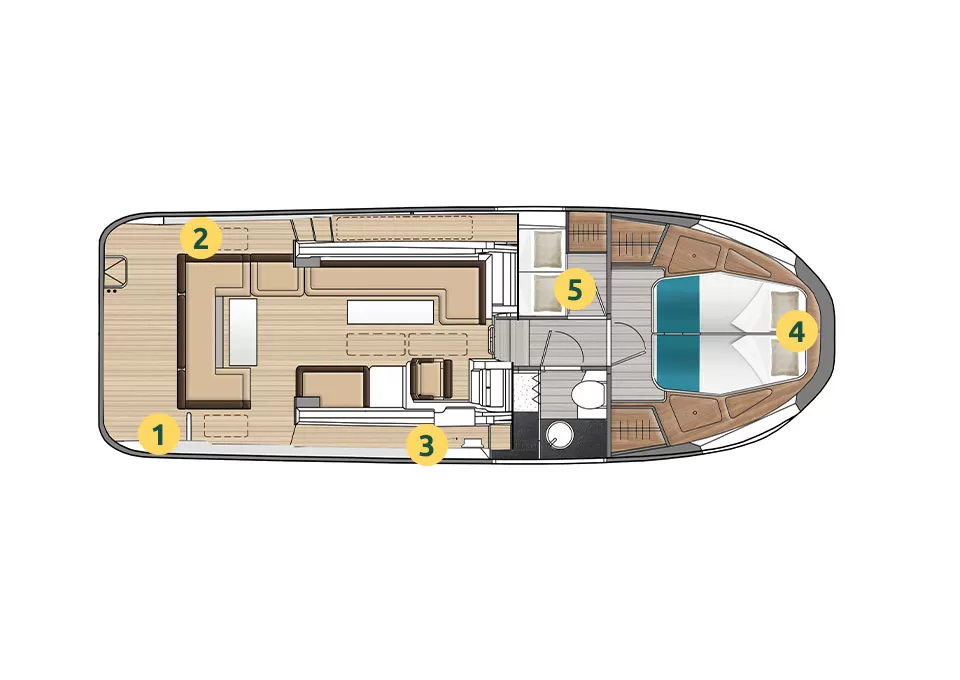 Delphia 10 LoungeTop
2 cabins & 1 bathroom
1. Drawer fridge
2. Sliding cockpit bench backrest
3. Forward lookingbench
4. Owner's cabin with variable double bed
5. Guest's cabin with double bed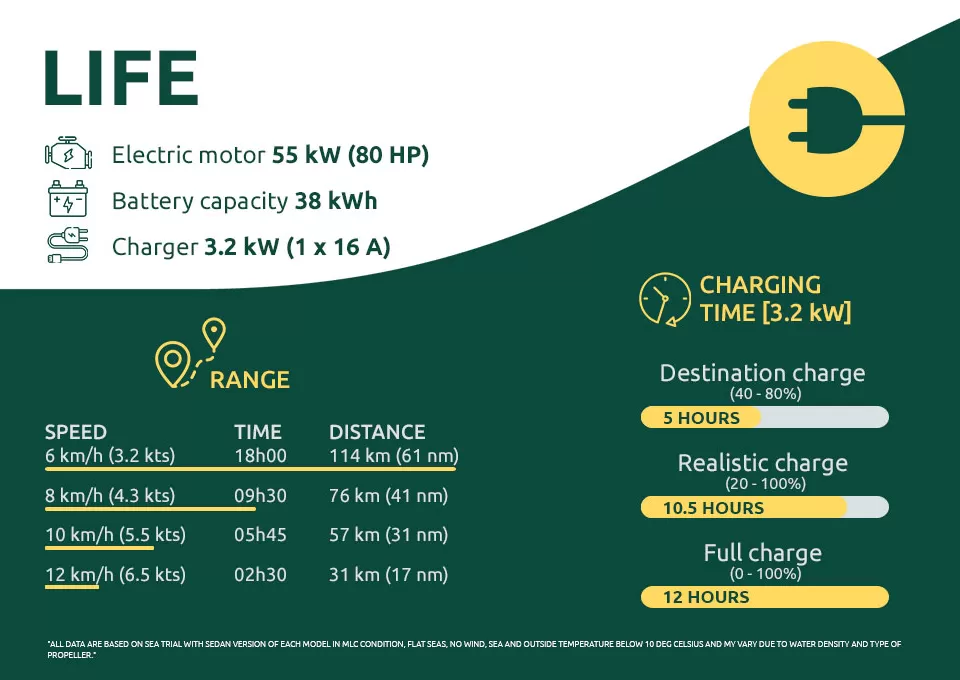 Performance
Delphia 10 Life
"Life" represents a first step in Delphia's conscious boating by an unbelievable value ideal for boaters using their boats in limited navigation areas, such as lakes, urban areas or tend to enjoy short cruises or day outings.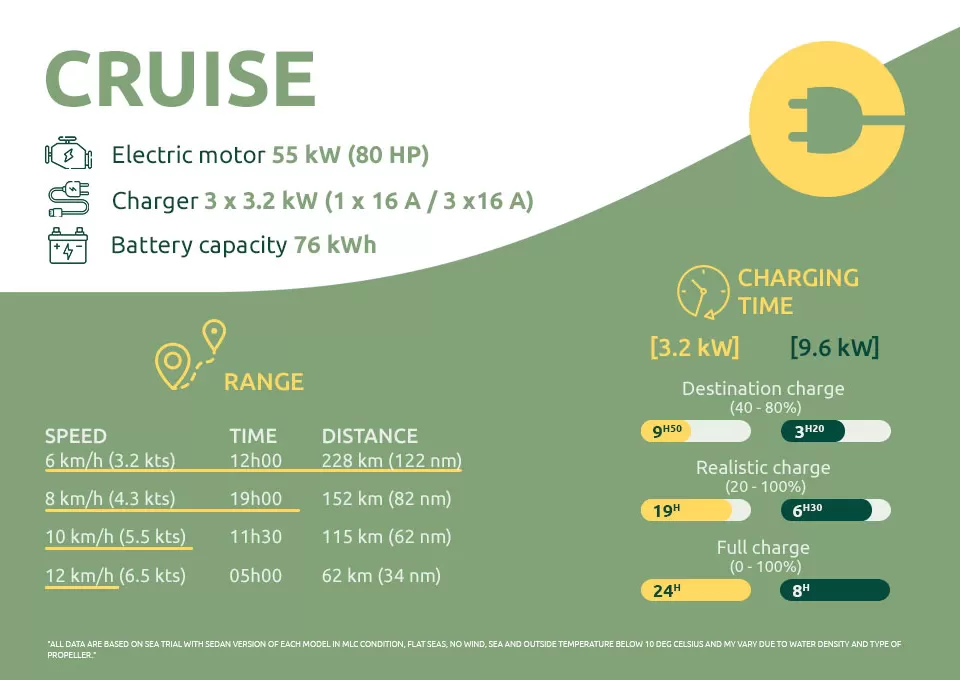 Performance
Delphia 10 Cruise
"Cruise" is a thought-out system for explorers who like to take their love ones to secluded bays or distant villages expecting more autonomy and added functionality.
Performance
Delphia 10 Rapid
"Rapid" system, it is a look into the future – meaning that, those owners who navigate in areas where infrastructure is already in place for fast charging.
Delphia 10 LoungeTop
Characteristics
Engine power

| diesel