Ideal for multiple-day sailing trips, the Delphia 12 FlyLounge has been designed for family travel without the slightest compromise on comfort. Taking time out for yourself is essential to relaxing. That's why Delphia has created a boat that offers multiple spaces, so you can find the perfect spot for some peaceful time to yourself.
No attention to detail has been spared in the design of this boat for your river and coastal sailing, ensuring that it has everything you need to enjoy special moments, relaxing together as a family.
Designers : Andrzej Skrzat / Tony Castro Yacht Design
Choice of a single or twin-engine configuration

For your adventures in high seas and strong currents, the Delphia 12 FlyLounge gives you a choice of a single engine or twin engines.
360° view from the helm

Its ergonomic seat design gives you a full and clear view of your surroundings.
Fully covered cockpit, protected from the elements

Its large roof means that your cockpit is fully protected.
Natural light

Extremely bright interior with particular attention paid to ventilation.
Delphia 12 FlyLounge
Exterior
Multiple lounge areas offer perfect spaces for quality time together. To optimize your comfort, the design features a bar, sunloungers and a dining space outside.
Steer from the interior or exterior thanks to a comfortable and optimized cockpit.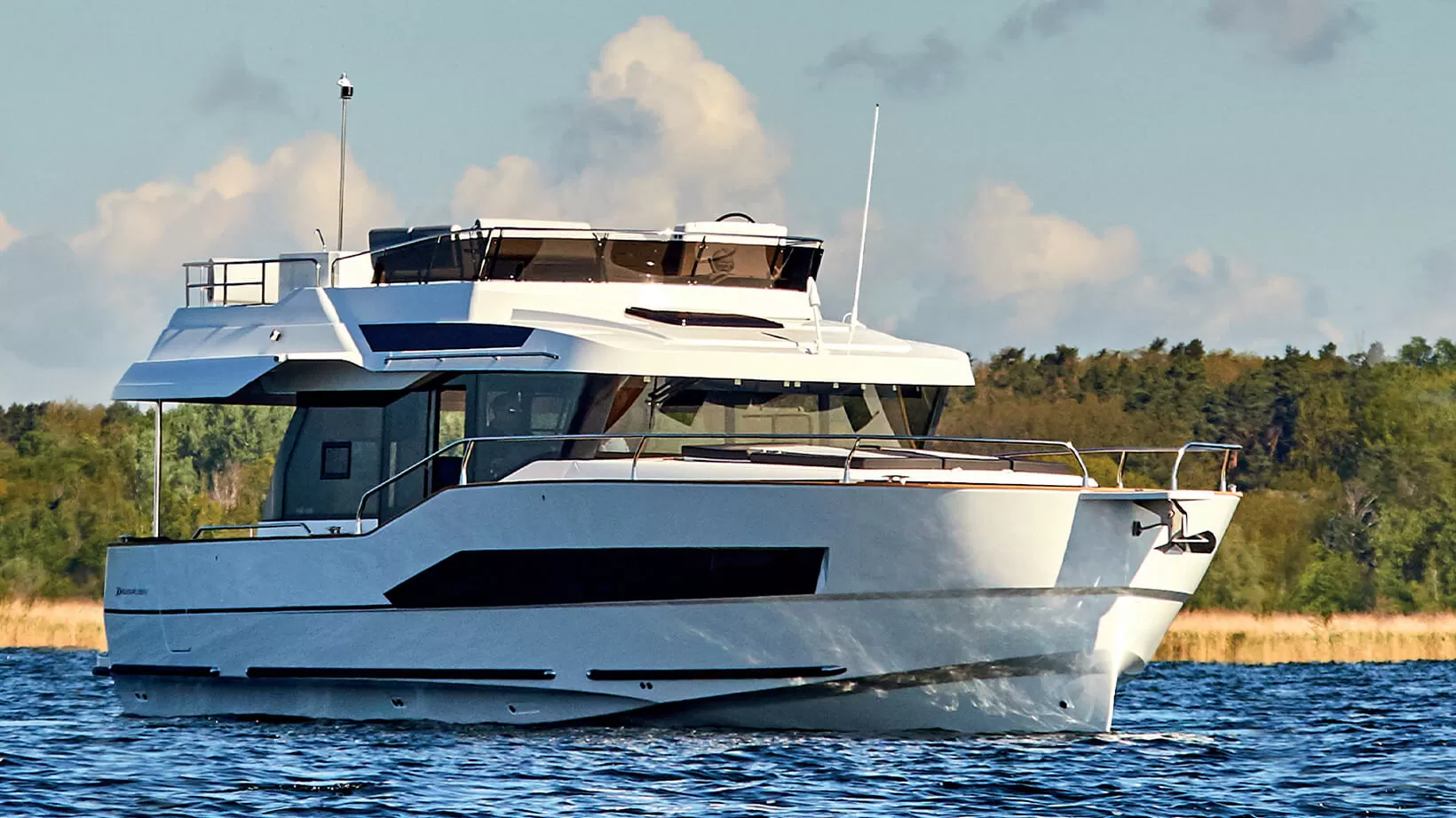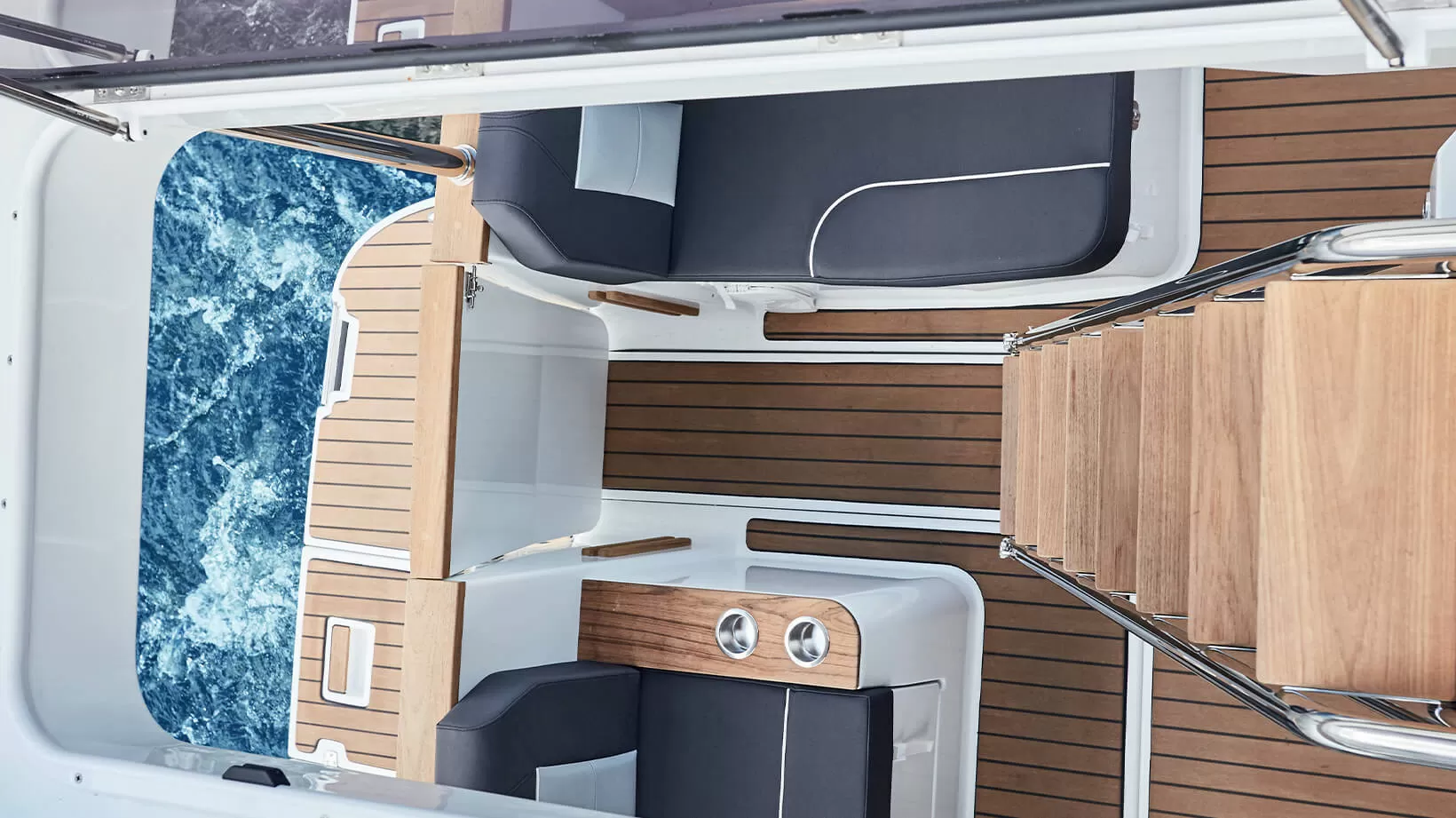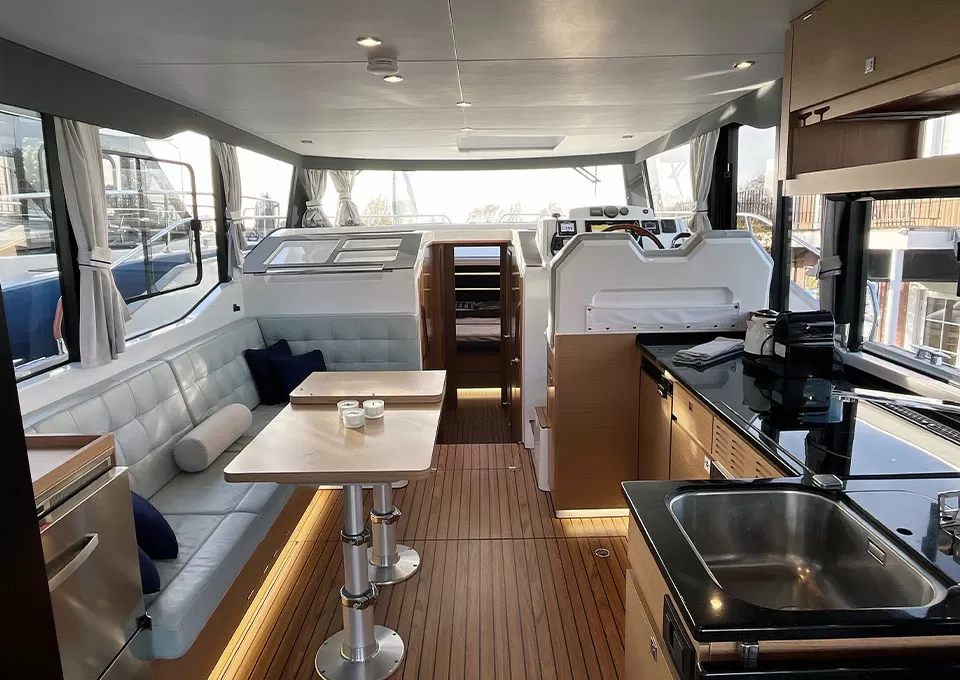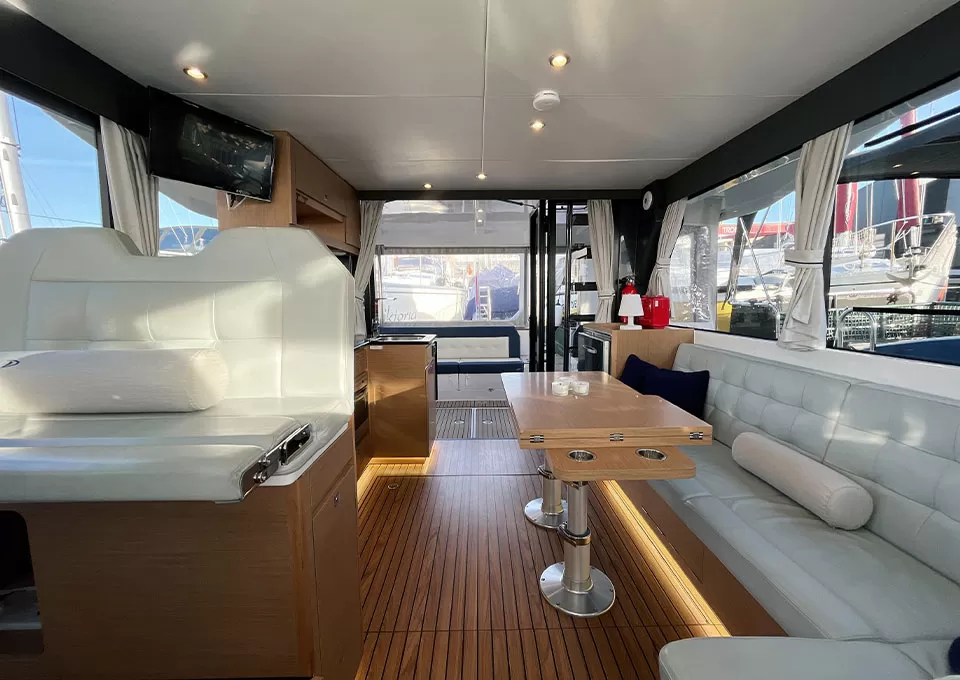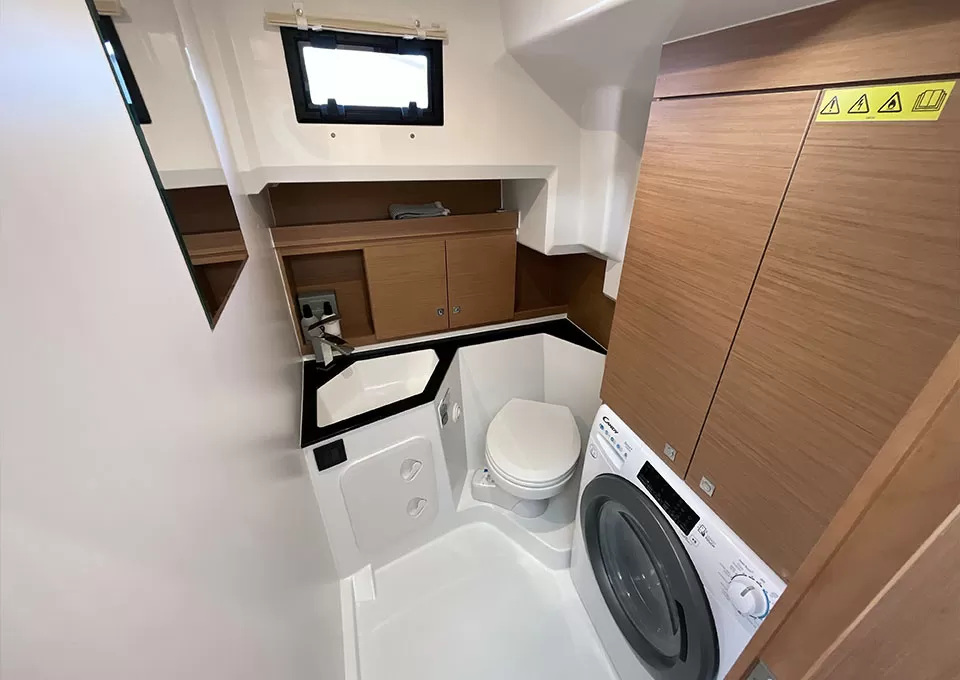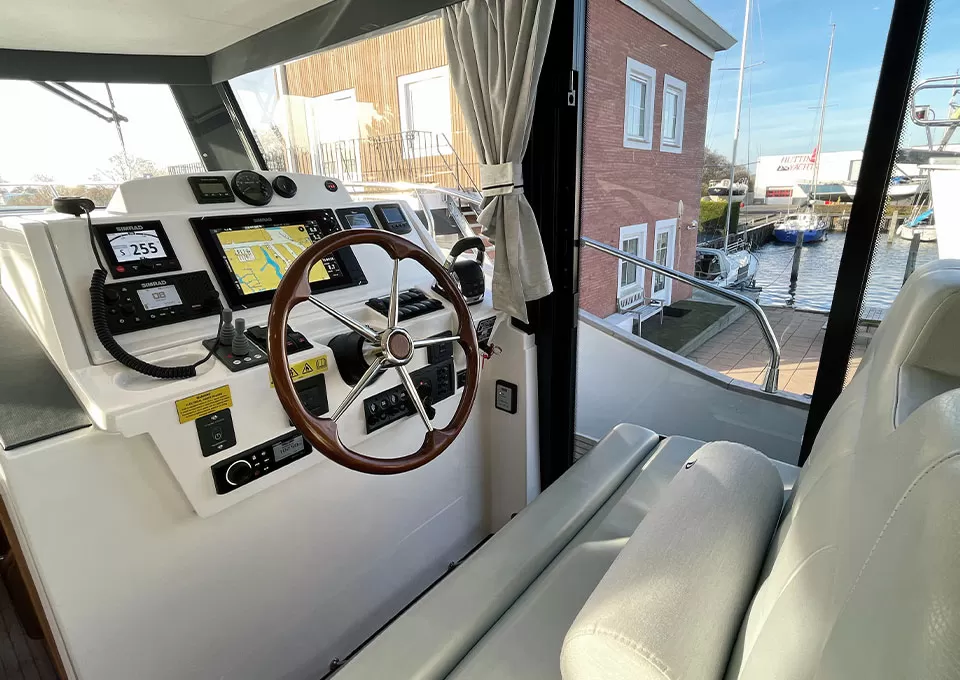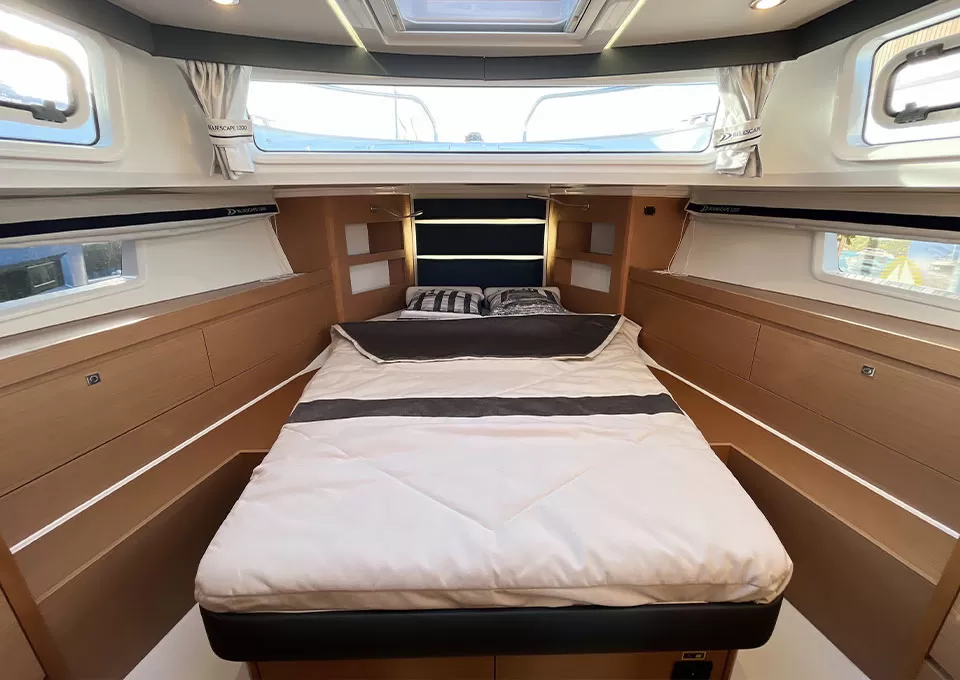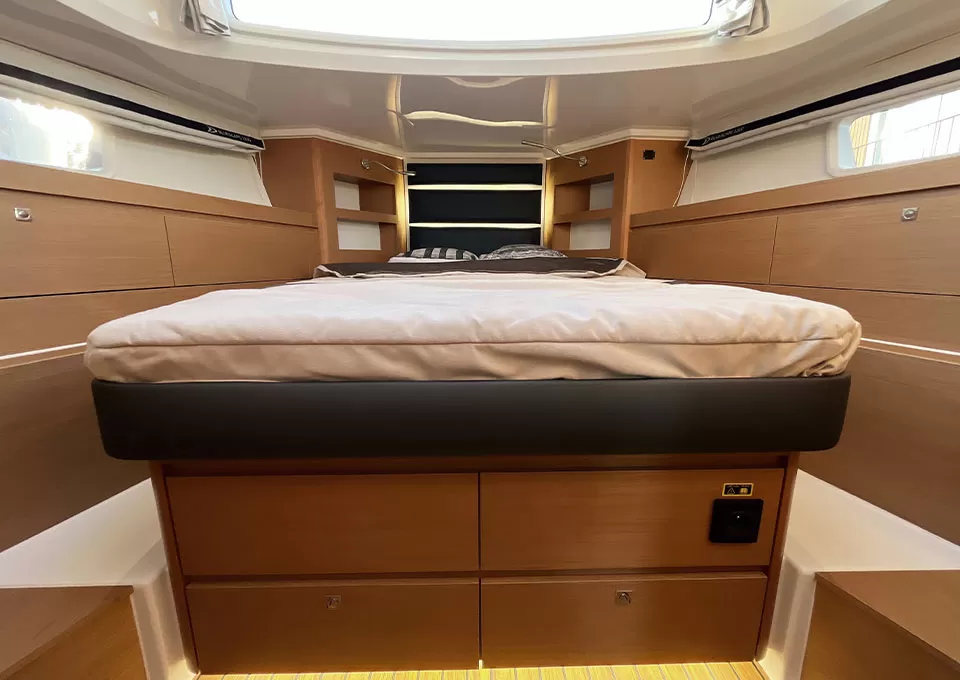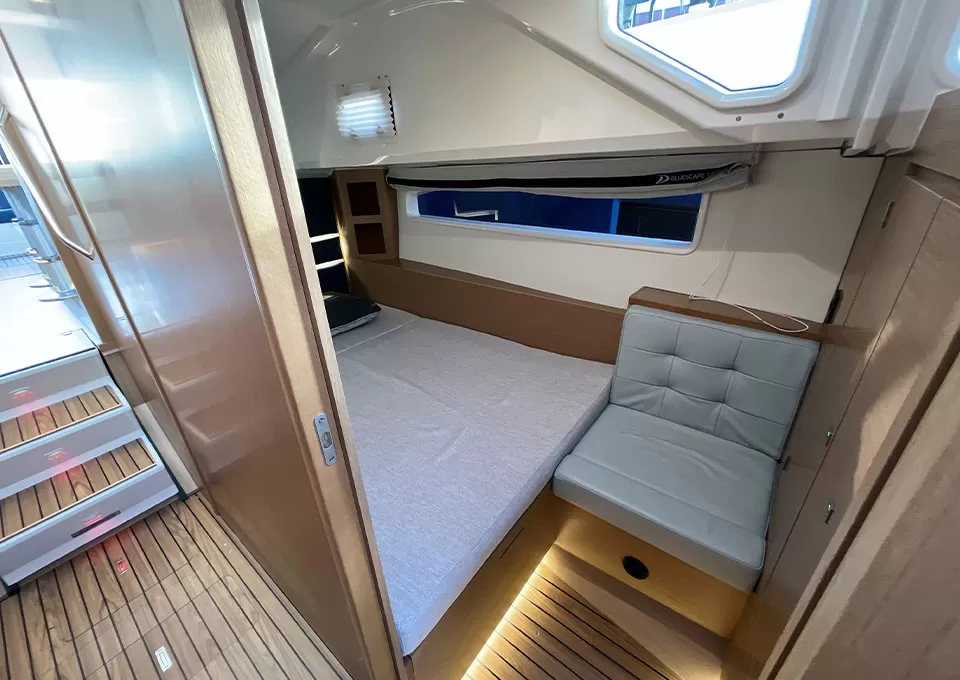 Delphia 12 FlyLounge
Interior
The Delphia 12 FlyLounge's fully-fitted galley allows you to create wonderful memories during meals with family and friends.
The Delphia 12 FlyLounge features cabins with stunning spaces designed for relaxation, so you can enjoy ultimate comfort throughout your trip. The private bathroom has a separate shower and beautiful natural lighting, with well thought-out ventilation.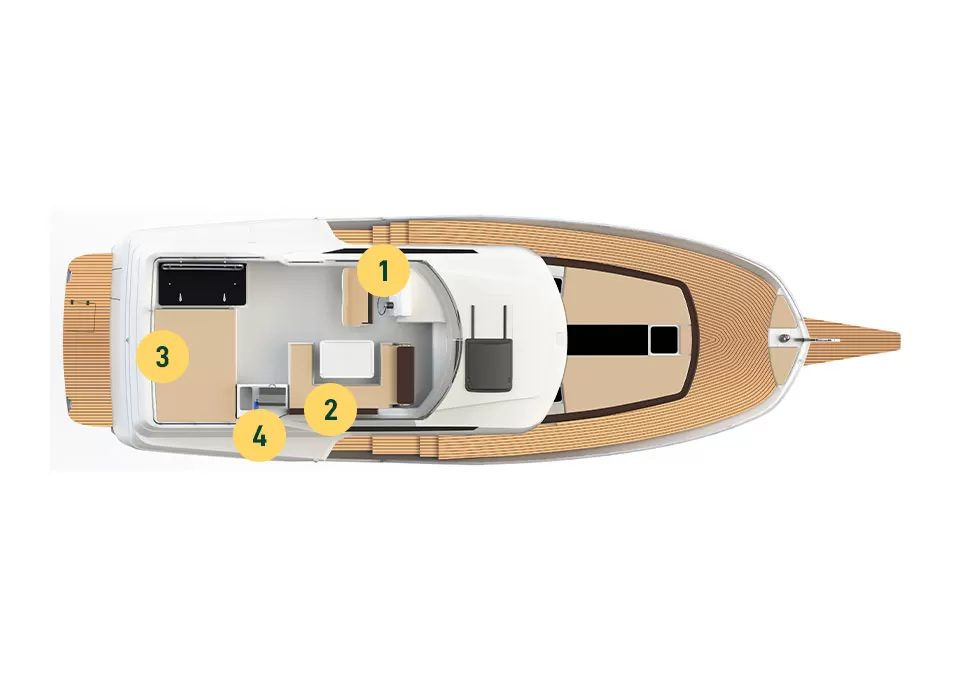 Delphia 12 Flylounge
Exterior / Fly
1. Helm station
2. Dining area
3. Aft sunpad with storage
4. Wetbar
5. Sliding hatch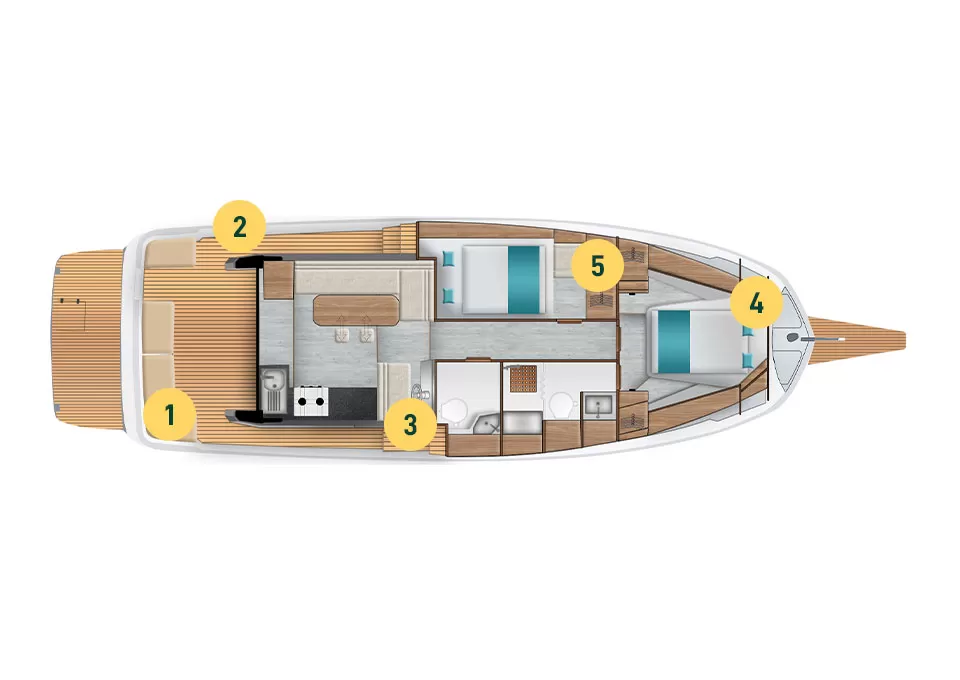 Delphia 12 Flylounge
Interior
1. L shape cockpit bench
2. Generous dining area with extra poufs
3. Full functional kitchen
4. Washer / Dryer
5. Separate shower
Delphia 12 Flylounge
Characteristics