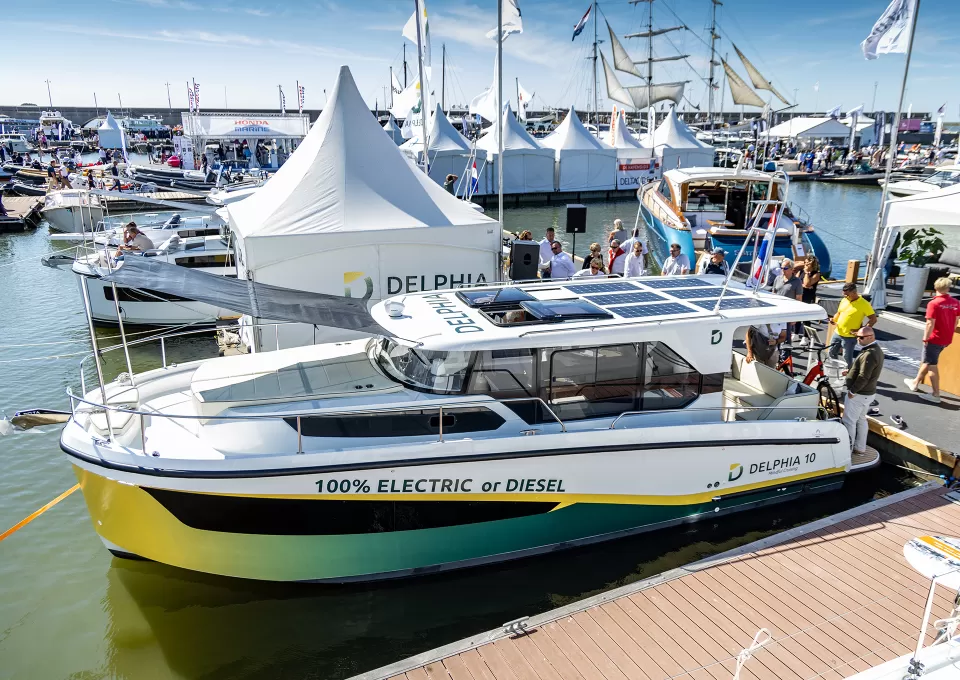 Delphia 10
New boat for our first boat show
Last week, in the Netherland, Delphia exhibited under his new colors at HISWA TE WATER. The first boat show, a big event!
We have been delighted to introduce you to the latest addition to our collection, our Delphia 10! Different models: Sedan, Loungetop, and Lounge, which are eco-friendly and electric!
Our brand director Martin Schemkes had to pleasure to welcome journalists and visitors, together with the Delphia team and local dealer Tornado Sailing.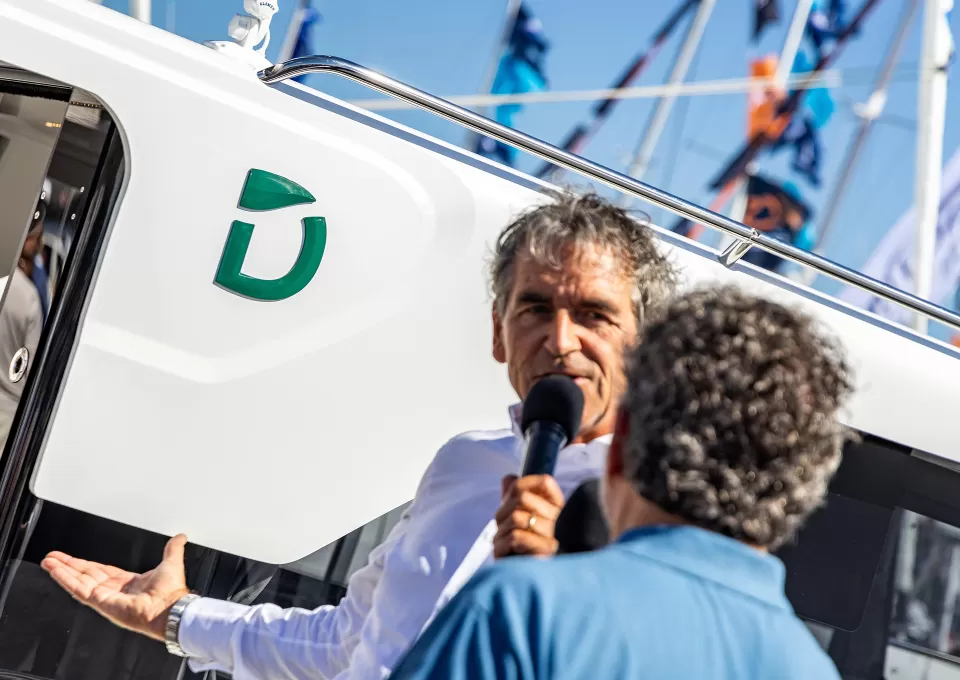 Delphia 10
New boats, New adventures
Delphia 10 is unique in our range: she is our first collaboration with Vripack Yacht Design. This very experienced Dutch yacht design studio brings many new ideas and innovations.
One of them is the LoungeTop version which compiles the best of the Lounge and the Sedan versions, offering superb protection against the elements thanks to a large roof that can optionally be covered with solar panels, allowing you to run your onboard appliances 24/7/365. It hands out the experience of being on an open boat with a fully functional lower deck for overnight stays.
While the traditional Sedan version (pictured right) was on display at Hiswa, the Delphia 10 LoungeTop will be introduced in November at Boat & Fun boat show in Berlin.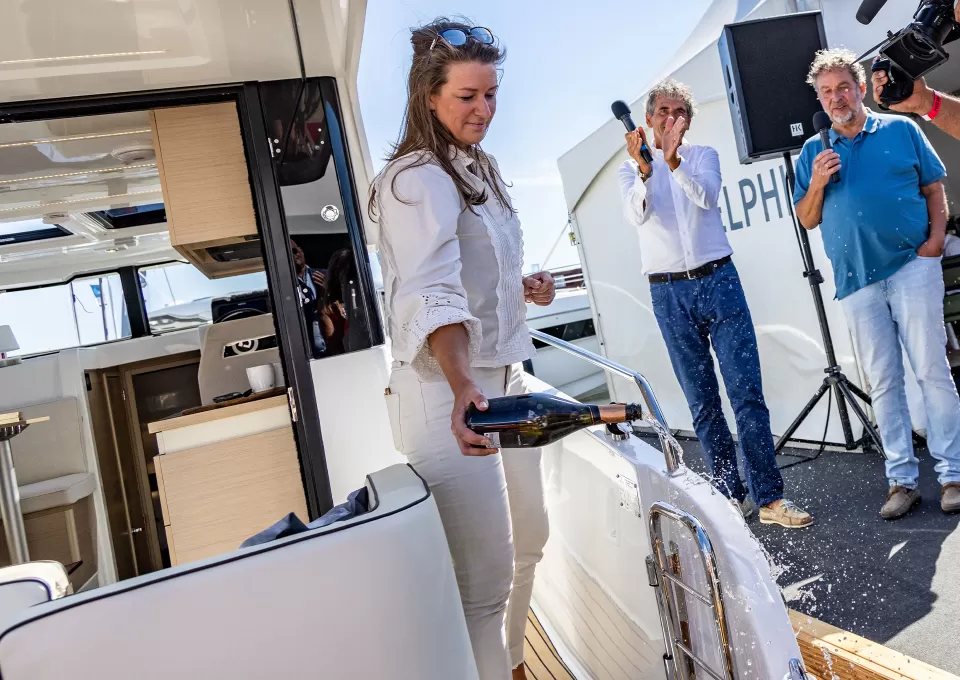 Did you know?
"A ship that has not tasted wine will taste blood"
The marine world is made up of many superstitions, including that of christening your boat. It is not just a matter of naming your boat to baptize it. It is also about breaking a bottle of wine or champagne to ward off misfortune.
The sinking of the Titanic reinforced this belief since the ships of the White Star Line company were never baptized before their launch.
Photos: Guy Fleury Photography